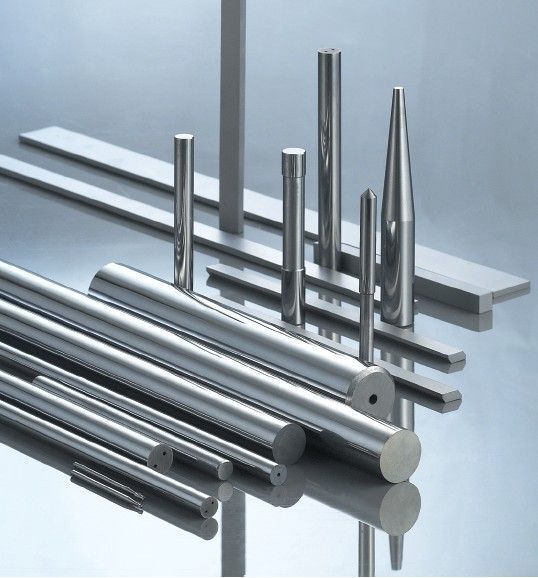 Cemented carbide is superior in performance, so it is widely used in

industry. Good wear resistance and high hardness, make it suitable for

the manufacture of high-temperature, friction, corrosion wear-

resistant parts, mechanical parts and wire drawing die. In recent years,

cemented Carbide has become the best alternative to steel in a variety

of industrial applications.
From ballpoint pen tip to punching bed 、wire drawing die, or steel

which used in the mill, which wear-resistant parts can be produced

with cemented carbide. Most of the cemented carbide wear-resistant

fittings and drilling tools are made directly from tungsten cobalt. Fine

grained and ultrafine grained cemented carbide is becoming more and

more important in wear-resisting parts and cutting tools of iron, non-

ferrous alloys and wood.
First Submicron carbide was marketed in the 1970s, and it was
recognized that the smaller the size of tungsten carbide, the better
hardness and wear resistance of cemented carbide. Since then, the
finely structured cemented carbide has become more sophisticated.

Sign up today for hints, tips and the latest product news - plus exclusive special offers.
We don't do spam and Your mail id is very confidential.